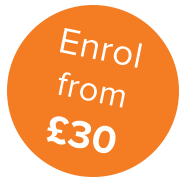 Pet Psychology
Level: Practitioner QLS level 3
By successfully completing this course, you will:
Gain skills and knowledge to practice Pet Psychology – graduates of this course can also obtain professional liability insurance
Receive the Certificate of Achievement at QLS Level 3*
Become a Registered BSY Pet Psychology Practitioner
Be awarded the professional BSY Diploma
Be eligible to become a member of AHCP (Association of Complementary Practitioners)
You can study this course from the comfort of your own home; in your own time and at your own pace; with helpful support and encouragement from our friendly tutors.
Course overview
A badly-behaved pet can cause a breakdown in a relationship which could otherwise be rewarding and positive. This course looks at the natural instincts and behaviours of a wide range of pets, along with their suitability to their owners. You will learn how these animals think and feel and why an animal exhibits 'bad' behaviour. The course is ideal for all pet owners and animal welfare workers, as well as students looking to provide a professional service in an ever-growing market for pet psychologists.
Syllabus
Practical training
No practical training is required to complete this course.