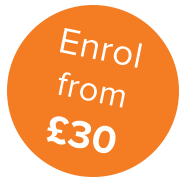 Personality Assessment
Level: Professional Development
By successfully completing this course, you will:
Gain skills and knowledge in Personality Assessment to expand an existing practice, as a foundation qualification towards further studies, or for personal interest
Be awarded the BSY Professional Certificate of Merit
Be eligible to become a member of AHCP (Association of Complementary Practitioners)
You can study this course from the comfort of your own home; in your own time and at your own pace; with helpful support and encouragement from our friendly tutors.
Course overview
Success in many vocations depends upon skills in sizing people up. Personality assessment skills are important not only to such professionals as counsellors, therapists and social workers, but also to the doctor or lawyer, the business man, the salesman, and the teacher. The aim of this course is to enable you to achieve a balanced viewpoint regarding the best approach in diagnosing and assessing a personality.
Syllabus
Practical training
No practical training is required to complete this course.