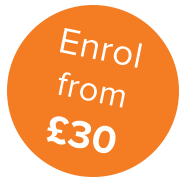 Personal Beauty Care (Be your own Beautician)
**NEW COURSE COMING 15 October 2023**
To secure your place on this course, please click the 'enrol now' button below. You will be sent your course programme from 15th October 2023.  Alternatively, please contact our student advisors for further information and guidance.
Level: Personal Achievement
By successfully completing this course, you will:
Understand Personal Beauty Care for personal interest or as a foundation for further study
Be awarded the BSY Certificate of Competence
This course is available on our unique online platform with access to accompanying videos and interactive media to support your theory work.
Course overview
Very few of us are taught how to apply make-up or how to look after our skin, yet we are expected to know. It is then not surprising that we find it daunting. This course will show you the procedures and techniques to help you understand the practice and principles of beauty care.
Syllabus
Practical training
No practical training is required to complete this course.