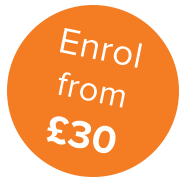 Pendulum Dowsing and Radiesthesia
By successfully completing this course, you will:
Gain skills and knowledge in Pendulum Dowsing and Radiesthesia
Be awarded the New Age Foundation Certificate in Mantic Arts
You can study this course from the comfort of your own home; in your own time and at your own pace; with helpful support and encouragement from our friendly tutors.
Course overview
This course will introduce you to the world of the pendulum, subtle energies and collective unconscious. You will learn how to develop your extra–sensory skills to gain answers to all manner of questions which clients might pose. Developing skill with the pendulum will help sharpen any other Mantic Art ability, as well as making one effective when using crystals or other healing modalities.
Syllabus
Practical training
No practical training is required to complete this course.