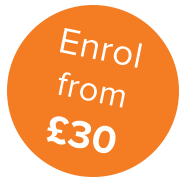 Parapsychology
By successfully completing this course, you will:
Gain knowledge in Parapsychology
Be awarded the New Age Foundation Certificate in Mantic Arts
You can study this course from the comfort of your own home; in your own time and at your own pace; with helpful support and encouragement from our friendly tutors.
Course overview
This course is a study of subjects pertaining to extrasensory perception. Ancient man revered, acknowledged and used the vast dimension of his sixth sense. But, with the advance of time, the Dark Ages heralded a long period of condemnation for the use of this ancient faculty. Now we are coming full circle and there is a renewed interest in knowing how the paranormal can help us.
Syllabus
Practical training
No practical training is required to complete this course.