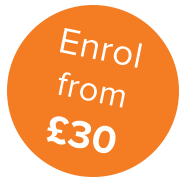 Pain Management
Level: Professional Development/Personal Achievement
By successfully completing this course, you will:
Gain skills and knowledge to expand an existing practice, as a foundation qualification towards further studies, or for personal interest
Be awarded the BSY Professional Certificate of Merit
You can study this course from the comfort of your own home; in your own time and at your own pace; with helpful support and encouragement from our friendly tutors.
Course overview
Prolonged and ongoing pain serves no useful purpose and can trigger other physical and emotional problems, whilst long-term usage of medication can make the underlying problem worse. This course introduces positive and beneficial holistic Pain Management treatments, to release the body's own natural painkillers and assist that person to regain control. This course is designed for both self-help and for additional techniques for the therapist.
Syllabus
Practical training
No practical training is required to complete this course.