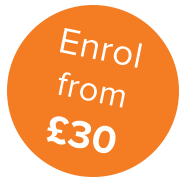 Nutrition (Natural Therapy Approach)
Level: Practitioner QLS level 3
By successfully completing this course, you will:
Gain skills and knowledge to practice Nutrition (Natural Therapy Approach) – graduates of this course can also obtain professional liability insurance
Receive the Certificate of Achievement at QLS Level 3*
Become a Registered BSY Nutrition (Natural Therapy Approach) Practitioner
Be awarded the professional BSY Diploma
Be eligible to become a member of AHCP (Association of Complementary Practitioners)
You can study this course from the comfort of your own home; in your own time and at your own pace; with helpful support and encouragement from our friendly tutors.
Course overview
Natural therapists recognise that if you provide the body with the right conditions it will maximise its healing potential. The body has all of the necessary systems for regeneration, rejuvenation and rebuilding. It also has an extremely efficient immune system, capable of fending off the most damaging invaders, and so we are chiefly concerned with providing the body with the right fuels so that it can remain healthy or return to a state of good health. Today there is a great demand for therapists who are qualified to offer advice on conditions that can be helped through dietary interventions, and to educate clients in making healthy nutritional choices.
Syllabus
Practical training
No practical training is required to complete this course.