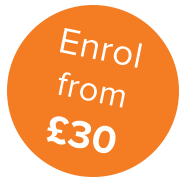 Nutrition for Food Allergies and Intolerances
Level: Practitioner QLS level 3
By successfully completing this course, you will:
Gain skills and knowledge to practice Nutrition for Food Allergies and Intolerances – graduates of this course can also obtain professional liability insurance
Receive the Certificate of Achievement at QLS Level 3*
Become a Registered BSY Nutrition for Food Allergies and Intolerances Therapist
Be awarded the professional BSY Diploma
Be eligible to become a member of AHCP (Association of Complementary Practitioners)
You can study this course from the comfort of your own home; in your own time and at your own pace; with helpful support and encouragement from our friendly tutors.
Course overview
In the UK today, it is estimated that one in four of us will suffer from allergies and intolerances, many of which are food related. This course will allow students to become skilful at recognising the signs and symptoms of food allergies and intolerances, how to manage them and when to seek urgent medical help.  Specific conditions including Attention Deficit Disorder (ADHD), Childhood Eczema, Asthma, Fibromyalgia and others, as well as those milder conditions that are nevertheless uncomfortable and distressing, will be investigated. Foods that are contraindicated for each condition, as well as those which are allowed, will be highlighted. For fundamental and simple changes to nutritional intake, a great deal of healing can result.
Syllabus
Practical training
No practical training is required to complete this course.