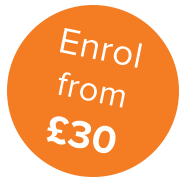 NCFE CACHE Level 2 Certificate in the Principles of End
of Life Care
Qualification reference: RQF 601/3818/X
Level: NCFE CACHE Level 2
By successfully completing this course, you will:
Gain knowledge and understanding of the principles of end of life care
Be awarded the NCFE CACHE Level 2 Certificate in the Principles of End of Life Care* – a nationally recognised qualification, regulated by
Ofqual in England
Available to study by any one of the following methods; Paper based, Mixed or Online
You can study this course from the comfort of your own home; in your own time and at your own pace; with helpful support and encouragement from our friendly tutors.
Course overview
Through studying this course you will learn how to work in end of life care, the support needed to manage pain and discomfort, how dementia impacts on end of life care, the role of the care worker in time of death and the loss and grief process.
The course is suitable for a wide range of learners, for example, you may wish to access this training with a view to progress to further qualifications or employment within health and social care, to complement other qualifications in apprenticeship frameworks within health or health and social care, or to develop in your current job role within health and social care.
Syllabus
Practical training
No practical training is required to complete this course.