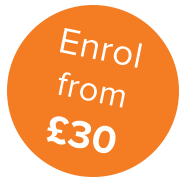 Naturopathy
Level: Professional Development/Personal Achievement
By successfully completing this course, you will:
Gain skills and knowledge to expand your existing practice or for personal interest
Be awarded the BSY Professional Certificate of Merit
Receive the Certificate of Achievement at QLS Level 3*
You can study this course from the comfort of your own home; in your own time and at your own pace; with helpful support and encouragement from our friendly tutors.
Course overview
The goal of naturopathic medicine is to develop optimal wellness, identifying and removing obstacles to health and recovery. This course enables you to assess risk factors in order to seek appropriate interventions, building health rather than fighting disease. You will learn how to use a range of therapies as a catalyst for healthful change, whilst encouraging individuals to take responsibility for their own health.
Syllabus
Practical training
No practical training is required to complete this course.