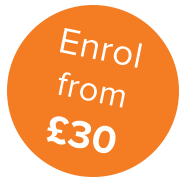 Moral Philosophy and Ethical Decisions
Level: Professional Development – QLS Level 3
By successfully completing this course, you will:
Gain skills and knowledge in Moral Philosophy and Ethical Decisions to expand an existing practice, as a foundation qualification towards further studies, or for personal interest
Be awarded the BSY Professional Certificate of Merit
Receive the Certificate of Achievement at QLS Level 3*
Be eligible to become a member of AHCP (Association of Complementary Practitioners)
You can study this course from the comfort of your own home; in your own time and at your own pace; with helpful support and encouragement from our friendly tutors.
Course overview
Prior knowledge of philosophy is not required for this course; all you need is an enquiring mind. While moral codes help ensure our society functions well – that human suffering is kept to a minimum and that we as members of the society can flourish and live in harmony – throughout any lifetime a person is likely to be faced with any number of moral questions to resolve. A selection of moral dilemmas that we could all encounter will be examined within the course along with the different philosophical approaches to making moral decisions.
Understanding these processes will enable us to reflect on our own moral awareness and how our moral decision-making has shaped our lives thus far. This will also enable us to help others similarly reflect, with particular reference to the counselling process.
Syllabus
Practical training
No practical training is required to complete this course.