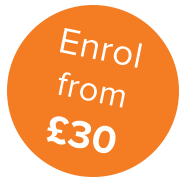 Mindfulness, Movement and Meditation
Level: Practitioner QLS level 3
By successfully completing this course, you will:
Gain skills and knowledge to practice Mindfulness, Movement and Meditation – graduates of this course can also obtain professional liability insurance
Receive the Certificate of Achievement at QLS Level 3*
Become a Mindfulness, Movement and Meditation Practitioner
Be awarded the professional BSY Diploma
Be eligible to become a member of AHCP (Association of Complementary Practitioners)
You can study this course from the comfort of your own home; in your own time and at your own pace; with helpful support and encouragement from our friendly tutors.
Course overview
One will often go to a yoga or tai chi class, take a meditation session and try to be mindful when out on a nature walk, yet how often do we tie it all together into a more peaceful and coherent lifestyle? This course will show you how. It aims to teach the practical skills for the practice and delivery of mindfulness, movement and meditation techniques and exercises and also the knowledge and understanding of how to weave these elements together for maximum benefit in life. You can do the course for your own self development or you can share your knowledge with others, informally or in a teaching context. The course provides you with material for teaching classes and workshops or for incorporation into therapy work you already undertake.
Syllabus
Practical training
No practical training is required to complete this course.