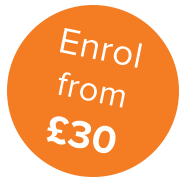 Meditation and Energy Healing for the Weakened Body
Level: Professional Development – QLS Level 3
By successfully completing this course, you will:
Gain skills and knowledge in Meditation and Energy Healing for the Weakened Body to expand an existing practice, as a foundation qualification towards further studies, or for personal interest – graduates of this course can also obtain professional liability insurance
Receive the Certificate of Achievement at QLS Level 3*
Be awarded the BSY Professional Certificate of Merit
Be eligible to become a member of AHCP (Association of Complementary Practitioners)
You can study this course from the comfort of your own home; in your own time and at your own pace; with helpful support and encouragement from our friendly tutors.
Course overview
Many people live with restriction. This course looks at what it means to be in a restricted body or on a journey to the end of physical life and shows how life may be enhanced and cherished by tapping into internal wisdoms and energies to find freedom.
You will learn how to aid acceptance of being within a restricted body or ease an end of life journey using meditation, positive intention, visual exercises, story creation, breath work and personal truth development. It is suitable for those in this situation, friends, family, carers, community workers, holistic workers and therapists.
Syllabus
Practical training
No practical training is required to complete this course.