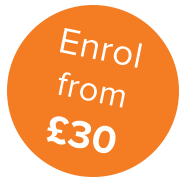 Manicure & Pedicure (Nailcare Foundation)
**NEW COURSE FOR SEPTEMBER 2023**
Level: Practitioner QLS level 3
By successfully completing this course, you will:
Gain skills and knowledge to practice as a Manicure & Pedicure Specialist – graduates of this course can also obtain professional liability insurance
Receive the Certificate of Achievement at QLS Level 3*
Become a Registered BSY Manicure & Pedicure Practitioner
Be awarded the professional BSY Diploma
Be eligible for full membership of The Guild of Professional Beauty Therapists
Be eligible to become a member of AHCP (Association of Complementary Practitioners)
Complete further studies via our bespoke Nail Practitioner pathway and specialise in a range of nail treatments
This course is available on our unique online platform with access to accompanying videos and interactive media to support your theory work. There is an essential 1 day of practical training for this course which you can book when you are ready along with 4 case studies.
Course overview
Perfect nails are rare, as our hands are constantly used to perform a vast number of tasks. You will learn all aspects of nail, hand and foot care, the correct way to care for the nails and the products required to perform a manicure and pedicure. You will also learn important skills for promoting and setting up your business.
Case Studies
As part of your course you will be required to submit four case studies which will be assessed by your tutor. These will demonstrate your ability to put your studies into practice.
Syllabus
Practical training
1 day of Practical Training is essential for this course. Practical workshops can be held in various locations around the UK and are available for an additional fee of £75 per day. Your practical training is a valuable opportunity to learn directly from an experienced practical training tutor with specialist skills.
What's next?
You can complete further studies via one of bespoke Beauty Pathways;
Nail Practitioner Pathway – specialise in offering a range of nail treatments to maintain repair and enhance your clients nails
Beauty and Nails Pathway – offer skin care services and a range of nail treatments