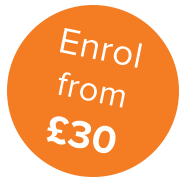 Management Relationship & Conflict
Level: Professional Development
By successfully completing this course, you will:
Gain skills and knowledge in Management Relationship & Conflict to expand an existing practice, as a foundation qualification towards further studies, or for personal interest
Be awarded the BSY Professional Certificate of Merit
Be eligible to become a member of AHCP (Association of Complementary Practitioners)
You can study this course from the comfort of your own home; in your own time and at your own pace; with helpful support and encouragement from our friendly tutors.
Course overview
Conflicts are inevitable and can be regarded as a natural part of life. When conflict is not managed properly, it may result in wasted time, ill feelings and back-biting in the work environment. Energy, which could have been used for constructive purposes, is drained. This course shows you how unnecessary conflicts should be prevented and those that cannot be prevented, should be resolved in a constructive manner.
Syllabus
Practical training
No practical training is required to complete this course.