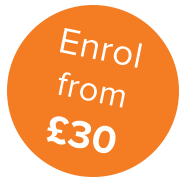 Man, Myth & Magic
By successfully completing this course, you will:
Gain knowledge in Man, Myth & Magic
Be awarded the New Age Foundation Certificate in Mantic Arts
You can study this course from the comfort of your own home; in your own time and at your own pace; with helpful support and encouragement from our friendly tutors.
Course overview
In centuries past, knowledge was passed down from one generation to another. We have a rich heritage of legend, with many interesting stories in which there may yet be proved to be some truth; and in some instances research has already found much corroborative evidence. This course is for those who are curious about the mythical creatures that have shaped our world.
Syllabus
Practical training
No practical training is required to complete this course.