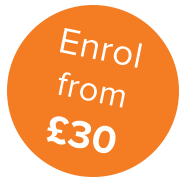 Aromatherapy & Herbal Natural Products (Making your own)
Level: Professional Development/Personal Achievement
By successfully completing this course, you will:
Gain skills and knowledge to expand an existing practice, as a foundation qualification towards further studies, or for personal interest
Be awarded the BSY Professional Certificate of Merit
Receive the Certificate of Achievement at QLS Level 3*
You can study this course from the comfort of your own home; in your own time and at your own pace; with helpful support and encouragement from our friendly tutors.
Course overview
This course takes you through the whole journey from obtaining your raw materials to presenting the completed natural products. The course examines fully the legal and safety requirements – working environment, storage, correct labelling and record keeping – as well as the practical aspects of purchasing the raw materials, equipment, production and presentation of the finished product.
Syllabus
Practical training
No practical training is required to complete this course.