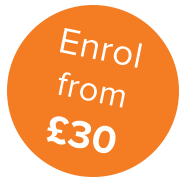 Magnet Therapy
Level: Practitioner level 3
By successfully completing this course, you will:
Gain skills and knowledge to practice Magnet Therapy – graduates of this course can also obtain professional liability insurance
Become a Registered BSY Magnet Therapy Practitioner
Be awarded the professional BSY Diploma
Be eligible to become a member of AHCP (Association of Complementary Practitioners)
You can study this course from the comfort of your own home; in your own time and at your own pace; with helpful support and encouragement from our friendly tutors.
Course overview
Therapeutic magnets are used for preventing and curing illnesses of the body. It is a simple, safe and effective treatment. Magnet Therapy is based upon the principle that illnesses are the result of an imbalance between various electromagnetic forces present within the body, and treatment restores the natural balance of forces.
Syllabus
Practical training
No practical training is required to complete this course.