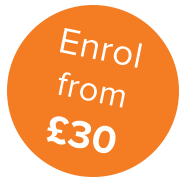 Living Foods Nutrition
Level: Professional Development/Personal Achievement
By successfully completing this course, you will:
Gain skills and knowledge to expand an existing practice, as a foundation qualification towards further studies, or for personal interest
Be awarded the BSY Professional Certificate of Merit
You can study this course from the comfort of your own home; in your own time and at your own pace; with helpful support and encouragement from our friendly tutors.
Course overview
Simply by eating foods that are raw or freshly sprouted we can obtain nutrients when they are at their optimal value and when they are most easily assimilated by the body.  This unique and increasingly popular method of food preparation assists in strengthening the immune system, aiding the fight against chronic and acute illnesses and bringing incredible vitality in the process.
Syllabus
Practical training
No practical training is required to complete this course.