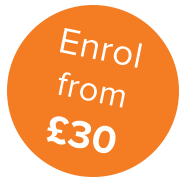 Kinesiology
Level: Practitioner QLS level 3
By successfully completing this course, you will:
Gain skills and knowledge to practice Kinesiology – graduates of this course can also obtain professional liability insurance
Receive the Certificate of Achievement at QLS Level 3*
Become a Registered BSY Kinesiology Practitioner
Be awarded the professional BSY Diploma
Be eligible to become a member of AHCP (Association of Complementary Practitioners)
You can study this course from the comfort of your own home; in your own time and at your own pace; with helpful support and encouragement from our friendly tutors.
Course overview
Kinesiology is a system of natural health care which combines simple muscle testing and energy balancing with the principles of Chinese medicine to assess body function and inner energy. It uses gentle yet powerful healing techniques to improve health and increase vitality. It is a particularly useful tool to overcome all manner of allergy problems because Kinesiology does not focus on specific symptoms but tests for, and corrects, imbalances throughout the whole body and mind.
Syllabus
Practical training
No practical training is required to complete this course.