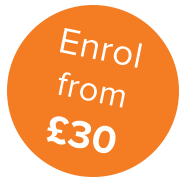 Juicing for Health
Level: Professional Development/Personal Achievement
By successfully completing this course, you will:
Gain skills and knowledge to expand an existing practice, as a foundation qualification towards further studies, or for personal interest
Be awarded the BSY Professional Certificate of Merit
You can study this course from the comfort of your own home; in your own time and at your own pace; with helpful support and encouragement from our friendly tutors.
Course overview
Juicing – extracting the juice from fruits and vegetables – not only retains, but concentrates all the vitamins, minerals and enzymes that are naturally present. It provides them in their living, organic, balanced form. Juiced foods require little or no digestion, so the nutrients are absorbed quickly into the bloodstream, with no work of digestion. Little energy is needed for waste processing, so the body is able to divert energy into tissue repair and renewal. This is why juiced foods help in the fight against a wide range of ailments and diseases. Juices could be described as the perfect 'fast food' for today's lifestyle.
Syllabus
Practical training
No practical training is required to complete this course.