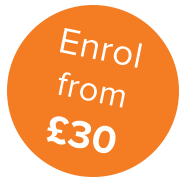 Journal Therapy
Level: Professional Development
By successfully completing this course, you will:
Gain skills and knowledge in Journal Therapy to expand an existing practice, as a foundation qualification towards further studies, or for personal interest
Be awarded the BSY Professional Certificate of Merit
Be eligible to become a member of AHCP (Association of Complementary Practitioners)
You can study this course from the comfort of your own home; in your own time and at your own pace; with helpful support and encouragement from our friendly tutors.
Course overview
The journal or diary and psychotherapy have developed independently, although along parallel lines, throughout the twentieth century. Freud recognised the importance of the journal as a key to the psyche and Jungians have always asked their clients to keep dream logs. Besides its use by cognitive therapists as an aid to recovery, 'Journalling' is considered an effective lifelong tool in self-guidance for those who feel that they have the necessary resources within to act as their own counsellor.
Syllabus
Practical training
No practical training is required to complete this course.