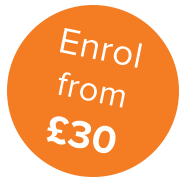 Iridology
Level: Practitioner QLS level 3
By successfully completing this course, you will:
Gain skills and knowledge to practice Iridology – graduates of this course can also obtain professional liability insurance
Receive the Certificate of Achievement at QLS Level 3*
Become a Registered BSY Iridology Practitioner
Be awarded the professional BSY Diploma
Be eligible to become a member of AHCP (Association of Complementary Practitioners)
You can study this course from the comfort of your own home; in your own time and at your own pace; with helpful support and encouragement from our friendly tutors.
Course overview
By examining the patterns of the iris of the eye, one can ascertain important information about the state of the organs and tissues of the body. Whereas conventional blood tests and X-rays can only tell you when an organ is damaged, Iridology can indicate when the organ is under stress, before physical symptoms are evident.This course would serve as a useful adjunct to other complementary therapy training.
Syllabus
Practical training
No practical training is required to complete this course.