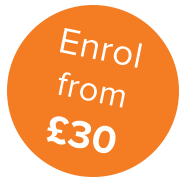 Psychology (Introductory)
Level: Professional Development
By successfully completing this course, you will:
Gain skills and knowledge in Introductory Psychology to expand an existing practice, as a foundation qualification towards further studies, or for personal interest
Be awarded the BSY Professional Certificate of Merit
Be eligible to become a member of AHCP (Association of Complementary Practitioners)
You can study this course from the comfort of your own home; in your own time and at your own pace; with helpful support and encouragement from our friendly tutors.
Course overview
Students enrol for courses of psychology for a number of reasons.  They want to know what is relevant to their lives, to their futures and how to cope with problems they themselves face and those they must confront within society.  Psychology touches almost every part of our lives and addresses the entire person; present and past history, needs and wants, joys and complaints, and in doing so presents us with the opportunity to bring the mind, the body and the spirit into alignment.
Syllabus
Practical training
No practical training is required to complete this course.