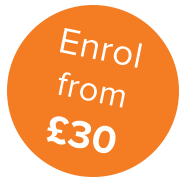 Incense & Magical Oils
By successfully completing this course, you will:
Gain skills and knowledge in Incense & Magical Oils
Be awarded the New Age Foundation Certificate in Mantic Arts
You can study this course from the comfort of your own home; in your own time and at your own pace; with helpful support and encouragement from our friendly tutors.
Course overview
This course will lead you through the science and magic of scent, and different methods of releasing scent through burning and anointing. Every herb has a magical power – an energy that can work in your favour – and every herb has a purpose connected to this power. Herbs are connected to the planets, to astrological signs, to colours, to crystals and even to the days of the week. This means that a knowledgeable person can use herbal incenses and oils to greatly enhance their own powers when carrying out rituals for a wide range of purposes – for health, wealth, love, healing and much more.
Syllabus
Practical training
No practical training is required to complete this course.