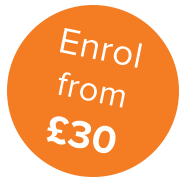 I Ching
By successfully completing this course, you will:
Gain skills and knowledge in I Ching
Be awarded the New Age Foundation Certificate in Mantic Arts
You can study this course from the comfort of your own home; in your own time and at your own pace; with helpful support and encouragement from our friendly tutors.
Course overview
The I Ching, the Book of Changes, is one of the Ancient Books of Chinese Wisdom. Its use as a divinatory and oracular tool extends back several thousand years. In this course you will learn how to tune into that ancient wisdom. This course strips away much of the obtuseness often found in books and allows you to understand the workings and the sophistication of this marvellous mantic tool.
Syllabus
Practical training
No practical training is required to complete this course.