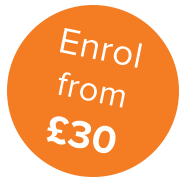 Hypnology
Level: Personal Achievement
By successfully completing this course, you will:
Understand Hypnology for personal interest or as a foundation for further study
Be awarded the BSY Certificate of Competence
You can study this course from the comfort of your own home; in your own time and at your own pace; with helpful support and encouragement from our friendly tutors.
Course overview
Hypnology is the study of Hypnotism; it has persisted through the ages as men have tried to determine the true nature of Hypnotism and the state of Hypnosis. Since modern science took a hand in investigating Hypnotism, many previously well established concepts and theories have receded into obscurity; and what has emerged, is the notion that Hypnotism is a form of Applied Psychology. The course will help you to discover more about this fascinating subject.
Syllabus
Practical training
No practical training is required to complete this course.