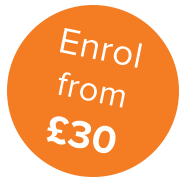 Horticultural Therapy
Level: Professional Development/Personal Achievement
By successfully completing this course, you will:
Gain skills and knowledge to expand an existing practice, as a foundation qualification towards further studies, or for personal interest
Be awarded the BSY Professional Certificate of Merit
You can study this course from the comfort of your own home; in your own time and at your own pace; with helpful support and encouragement from our friendly tutors.
Course overview
From ancient times, gardens have played a vital role in the healing traditions of many cultures. The garden and its creation provide ways for experiencing healing in a very accessible and personal way. The power of the earth and the changing power of vegetation that fruits and seeds, and then is reborn to grow and fruit again, is enriching to the physical body and to the emotions of the mind. This course is designed to help you design, grow and maintain your own Garden of Healing.
Syllabus
Practical training
No practical training is required to complete this course.