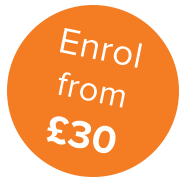 Home Tutoring and Shadow Education
Level: Practitioner QLS level 3
By successfully completing this course, you will:
Gain skills and knowledge to practice Home Tutoring and Shadow Education
Be awarded the professional BSY Diploma
Become a Registered BSY Home and Shadow Education Tutor
Receive the Certificate of Achievement at QLS Level 3*
Be eligible to become a member of AHCP (Association of Complementary Practitioners)
You can study this course from the comfort of your own home; in your own time and at your own pace; with helpful support and encouragement from our friendly tutors.
Course overview
There is currently a sustained 'boom' in demand for tutors in all areas of home tutoring, including shadow education – where private tuition shadows that of the school curriculum. From raising the predicted grades of academic students to teaching a musical instrument or language 'just for fun', this course will teach you how to structure and plan tutorials, create interesting and relevant resources and meet client expectations. No matter what area or level you would like to teach, this course will provide you with the knowledge you need to start your new career as a home tutor.
Syllabus
Practical training
No practical training is required to complete this course.