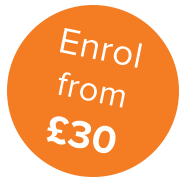 Holistic Sports Nutrition
Level: Practitioner level 3
By successfully completing this course, you will:
Gain skills and knowledge to practice Holistic Sports Nutrition – graduates of this course can also obtain professional liability insurance
Become a Registered BSY Holistic Sports Nutrition Practitioner
Be awarded the professional BSY Diploma
Be eligible to become a member of AHCP (Association of Complementary Practitioners)
You can study this course from the comfort of your own home; in your own time and at your own pace; with helpful support and encouragement from our friendly tutors.
Course overview
Holistic sports nutrition is the art of providing your clients with all their nutritional requirements for optimum training or sporting achievement. It achieves this aim with regard to the all-round health of the individual, rather than getting results regardless of the cost.  Healthy food choices rather than supplementation is the preferred way to achieve goals.
Syllabus
Practical training
No practical training is required to complete this course.