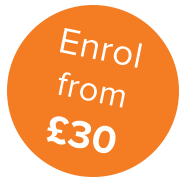 Holistic Fertility Therapy
Level: Practitioner level 3
By successfully completing this course, you will:
Gain skills and knowledge to practice Holistic Fertility Therapy – graduates of this course can also obtain professional liability insurance
Become a Registered BSY Holistic Fertility Therapist Practitioner
Be awarded the professional BSY Diploma
Be eligible to become a member of AHCP (Association of Complementary Practitioners)
You can study this course from the comfort of your own home; in your own time and at your own pace; with helpful support and encouragement from our friendly tutors.
Course overview
The inability to conceive challenges a couple's emotional and physical health. For the best possible chance of successful conception they will need a holistic approach which removes the boundaries between conventional and complementary care. An understanding of the anatomy and physiology of conception also gives a greater awareness of fertility problems and how best to improve them and is a useful addition for the trained therapist.
Syllabus
Practical training
No practical training is required to complete this course.