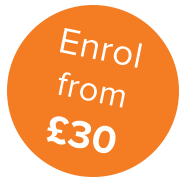 Holistic Diagnosis Skills
Level: Practitioner level 3
By successfully completing this course, you will:
Gain skills and knowledge to practice Holistic Diagnosis – graduates of this course can also obtain professional liability insurance
Become a Registered BSY Holistic Diagnosis Skills Practitioner
Be awarded the professional BSY Diploma
Be eligible to become a member of AHCP (Association of Complementary Practitioners)
You can study this course from the comfort of your own home; in your own time and at your own pace; with helpful support and encouragement from our friendly tutors.
Course overview
This course offers you the basis to discover the signs and symptoms that signal human ill-balance.  Western medicine is often accused of treating the symptom rather than the person. Unfortunately this is often the case and as a result only a temporary period of recovery ensues. We must look at the whole health of the individual physically, mentally, emotionally and many would say spiritually. The course will assist you to see the signs of imbalance of which even your clients are unaware.
Syllabus
Practical training
No practical training is required to complete this course.