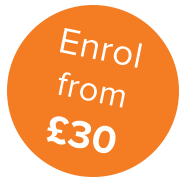 Health & Lifestyle Trainer
Level: Practitioner QLS level 3
By successfully completing this course, you will:
Gain skills and knowledge to become a Health & Lifestyle Trainer – graduates of this course can also obtain professional liability insurance
Receive the Certificate of Achievement at QLS Level 3*
Become a Registered BSY Health & Lifestyle Trainer
Be awarded the professional BSY Diploma
Be eligible to become a member of AHCP (Association of Complementary Practitioners)
You can study this course from the comfort of your own home; in your own time and at your own pace; with helpful support and encouragement from our friendly tutors.
Course overview
Poor health and lifestyle are major contributors to serious illness and premature death. The government identified the need for Health and Lifestyle Trainers – trained individuals who can work in communities to educate and support positive change. This course follows the Department of Health guidelines and covers the study areas required for working as a private Trainer or to demonstrate competence with a view to entering the NHS arena.  You will learn to follow National Occupational Standards to ensure good practice, helping people make better choices and facilitate positive change through appropriately designed training.
Syllabus
Practical training
No practical training is required to complete this course.