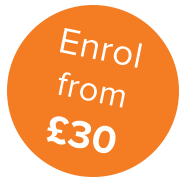 Heal your Aura
By successfully completing this course, you will:
Gain skills and knowledge in Heal your Aura
Be awarded the New Age Foundation Certificate in Mantic Arts
You can study this course from the comfort of your own home; in your own time and at your own pace; with helpful support and encouragement from our friendly tutors.
Course overview
It has long been suggested that the body is surrounded by a bio-field, an electro-magnetic field of energy. Within holistic work, this field of physical, mental, emotional and soul or spiritual energy has come to be referred to as the aura and it has been recognised that an ability to tune into a person's aura can transform that person's life for the better. By study of this course you will raise your awareness of the auric field, and discover how the aura can become damaged and weakened.  You will learn how to strengthen the Aura, protect yourself from negativity, invite positive attractions, realise deeper self-awareness, and indeed 'come home to yourself'.
Designed for individuals and also for course leaders in natural healing, students will be able to practise and deliver movement exercises, breath-work, meditation, energy work and give talks, classes and workshops in aura healing.
Syllabus
Practical training
No practical training is required to complete this course.