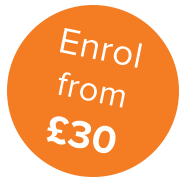 Social Psychology (Further)
Level: Professional Development
By successfully completing this course, you will:
Gain skills and knowledge in Further Social Psychology to expand an existing practice, as a foundation qualification towards further studies, or for personal interest
Be awarded the BSY Professional Certificate of Merit
Be eligible to become a member of AHCP (Association of Complementary Practitioners)
You can study this course from the comfort of your own home; in your own time and at your own pace; with helpful support and encouragement from our friendly tutors.
Course overview
This course extends the subject matter of our introductory course. It examines how power relations underlie a lot of what is said in verbal interaction. Such behaviour occurs within a physical environment, and so personal space and the town/country divide is considered. Finally two aspects of interaction, attraction and ethical behaviour are discussed.
Syllabus
Practical training
No practical training is required to complete this course.