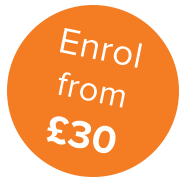 Freelance Journalism
Level: Professional Development
By successfully completing this course, you will:
Gain skills and knowledge in Freelance Journalism as a foundation qualification towards further studies, or for personal interest
Be awarded the BSY Professional Certificate of Merit
Be eligible to become a member of AHCP (Association of Complementary Practitioners)
You can study this course from the comfort of your own home; in your own time and at your own pace; with helpful support and encouragement from our friendly tutors.
Course overview
Most newspapers buy some or even all of their news from local freelancers and pay serious money for the best stories. This correspondence course, prepared for us by a successful freelancer, will teach you how to find and write up saleable news stories, features or even just 'snippets'. It will also show you how to operate successfully and profitably as a professional freelance journalist, providing names of newspapers who could pay thousands of pounds for a front page story. If you'd like to enjoy the buzz of being a journalist and see your work splashed across the pages of newspapers worldwide then this is the course for you.
Syllabus
Practical training
No practical training is required to complete this course.