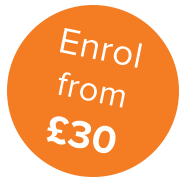 Forensic Psychology (Introductory)
Level: Professional Development
By successfully completing this course, you will:
Gain skills and knowledge in Introductory Forensic Psychology to expand an existing practice, as a foundation qualification towards further studies, or for personal interest
Be awarded the BSY Professional Certificate of Merit
Be eligible to become a member of AHCP (Association of Complementary Practitioners)
You can study this course from the comfort of your own home; in your own time and at your own pace; with helpful support and encouragement from our friendly tutors.
Course overview
This course looks mainly at forensic psychology, but also gives an overview of forensics, including crime scene investigation and other specialist areas. Put simply, forensic psychologists are psychologists that are called on to provide evidence and give their professional opinions in a court of law in order to facilitate a legal decision. They may help in jury selection, determine if the individual accused of a crime is mentally capable of standing trial (competency), profile the criminal and give an opinion of what may have happened or about the person's sanity. This course will give you an interesting introduction to the subject.
Syllabus
Practical training
No practical training is required to complete this course.