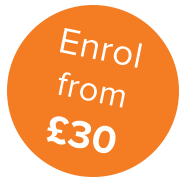 Flower Essences
Level: Practitioner level 3
By successfully completing this course, you will:
Gain skills and knowledge to practice Flower Essences – graduates of this course can also obtain professional liability insurance
Become a Registered BSY Flower Essences Practitioner
Be awarded the professional BSY Diploma
Be eligible to become a member of AHCP (Association of Complementary Practitioners)
You can study this course from the comfort of your own home; in your own time and at your own pace; with helpful support and encouragement from our friendly tutors.
Course overview
The healing properties of flower essences can be explained in terms of a philosophy of life that recognises a human being is much more than a physical body. Illness is an inner voice warning us that change is needed in our mental state, perception or way of life. The inner voice calls for this change so that we may be restored to health and joyful experience of life. The Flower Essences were developed to enable us to effect those changes in a gentle, natural, but powerful way. This course can be used to complement other forms of complementary therapy.
Syllabus
Practical training
No practical training is required to complete this course.