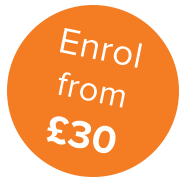 Feng Shui
Level: Practitioner level 3
By successfully completing this course, you will:
Gain skills and knowledge to practice Feng Shui – graduates of this course can also obtain professional liability insurance
Become a Registered BSY Feng Shui Practitioner
Be awarded the professional BSY Diploma
Be eligible to become a member of AHCP (Association of Complementary Practitioners)
You can study this course from the comfort of your own home; in your own time and at your own pace; with helpful support and encouragement from our friendly tutors.
Course overview
Our homes call us into a relationship that affects the whole of our lives. Here you learn to understand the energies of your home and how to develop your own creative approach to improve life on all levels. This is an intuitive approach to Feng Shui, and for the beginner it will open a door to self discovery and planetary healing. For the more experienced it provides a window to see Feng Shui in a new and inspiring way. This course can also be used to complement many other forms of healing, including Crystals and Colour Therapy.
Syllabus
Practical training
No practical training is required to complete this course.