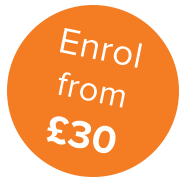 Feminine Spirituality
By successfully completing this course, you will:
Gain skills and knowledge in Feminine Spirituality
Be awarded the New Age Foundation Certificate in Mantic Arts
You can study this course from the comfort of your own home; in your own time and at your own pace; with helpful support and encouragement from our friendly tutors.
Course overview
Those studying this course will learn how to reveal their inner divine female self – they will discover the universal, ancient philosophy of the goddess, and learn why feminine spirituality is again growing in popularity.
Techniques and rituals are included that seek to enhance our lives, encouraging self-belief, appreciation of the natural world and the sacredness of life and an improved relationship with the physical body.
Ideas represented by the goddess such as nurture, collectivism, healing and sustainability are thought to be essential for us to adapt as a species, to counter the dominant masculine destructive tendencies towards the environment and human relations, the consequences of which could be the annihilation of not just us, but also our beautiful and life-sustaining planet.
Syllabus
Practical training
No practical training is required to complete this course.