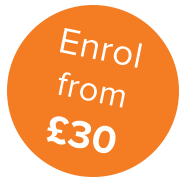 Family Therapy
Level: Professional Development
By successfully completing this course, you will:
Gain skills and knowledge in Family Therapy to expand an existing practice, as a foundation qualification towards further studies, or for personal interest
Be awarded the BSY Professional Certificate of Merit
Be eligible to become a member of AHCP (Association of Complementary Practitioners)
You can study this course from the comfort of your own home; in your own time and at your own pace; with helpful support and encouragement from our friendly tutors.
Course overview
A dysfunctional family is defined as one that is consistently unable to provide a safe and nurturing environment. Through its maladaptive behaviours, this family develops a set of restrictions that inhibit the social and emotional growth of its members. The healthy family, on the other hand, provides safety and nurturing for its members and assists them in their development by setting firm but reasonable limits. An invaluable course for any counsellor interested in this field.
Syllabus
Practical training
No practical training is required to complete this course.