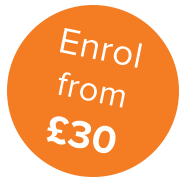 End of Life Therapy
Level: Practitioner QLS level 3
By successfully completing this course, you will:
Gain skills and knowledge to practice End of Life Therapy – graduates of this course can also obtain professional liability insurance
Receive the Certificate of Achievement at QLS Level 3*
Become a Registered BSY End of Life Therapist
Be awarded the professional BSY Diploma
Be eligible to become a member of AHCP (Association of Complementary Practitioners)
You can study this course from the comfort of your own home; in your own time and at your own pace; with helpful support and encouragement from our friendly tutors.
Course overview
This course is designed to prepare counsellors, psychotherapists, coaches and other professional care givers to respond sensitively and creatively to the psychological processes that people face at the end of life. It will provide the counsellor with helpful frameworks relative to the various stages people go through as they approach the final chapter of their lives.
Specific issues will be identified concerning the client's emotional, physical, social, ethical and spiritual beings.  These will enable both counsellor and client alike to address anxieties and difficulties which are likely to be raised. Students will explore professional ethics and boundary issues relating to end of life and bereavement and gain increased confidence in their ability to support people through the process of dying.  An important and rewarding therapy which can be of great benefit to those supporting this crucial time at the close of life.
Syllabus
Practical training
No practical training is required to complete this course.