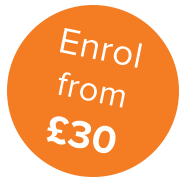 Egyptology
Level: Personal Achievement
By successfully completing this course, you will:
Understand Egyptology for personal interest or as a foundation for further study
Be awarded the BSY Certificate of Competence
You can study this course from the comfort of your own home; in your own time and at your own pace; with helpful support and encouragement from our friendly tutors.
Course overview
Think about Egyptology and what probably springs to mind is Howard Carter's discovery of the tomb of Tutankhamun, with all its glorious artefacts. Yet there is so much more to learn – the magic and mystique woven into legends of Kings and Queens; murder and intrigue; the mummification and funeral rites contained in the Book of the Dead; the construction and decoration of tombs and temples; and the way of life of the people themselves. This course offers an introduction to the civilization of Ancient Egypt, mainly the eighteenth dynasty.
Syllabus
Practical training
No practical training is required to complete this course.