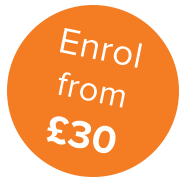 Effective Public Speaking
Level: Professional Development
By successfully completing this course, you will:
Gain skills and knowledge in Effective Public Speaking to expand an existing practice, as a foundation qualification towards further studies, or for personal interest
Be awarded the BSY Professional Certificate of Merit
Be eligible to become a member of AHCP (Association of Complementary Practitioners)
You can study this course from the comfort of your own home; in your own time and at your own pace; with helpful support and encouragement from our friendly tutors.
Course overview
There is much to be done in this world. Look around you and see all the problems that are yet unsolved.  Thousands of people need help in this country, and certainly abroad.  Scores of organisations realise this need. They need you. You can play your part and give voice to your feelings, your ideas, your beliefs.  Being an effective public speaker can be one of the greatest helps towards making this world a better place to live in. As an effective speaker you have a very valuable tool when used to arouse others to action.
Syllabus
Practical training
No practical training is required to complete this course.