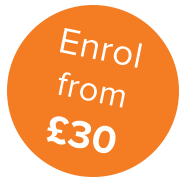 Ecology (Introductory)
Level: Personal Achievement
By successfully completing this course, you will:
Understand Ecology for personal interest or as a foundation for further study
Be awarded the BSY Certificate of Competence
You can study this course from the comfort of your own home; in your own time and at your own pace; with helpful support and encouragement from our friendly tutors.
Course overview
The word Ecology comes from the Greek word 'oikos', meaning home, and 'ology' denoting a science. Literally, the science of home.  However, we can be a little more precise than that, and define it as 'the scientific study of the relationships of organisms, communities, the places in which they live, and how they interact.'  This course provides an introduction to the principles and disciplines involved leading on to the concept of 'green' policies, and pointing the way forward with opportunities for positive involvement.
Syllabus
Practical training
No practical training is required to complete this course.