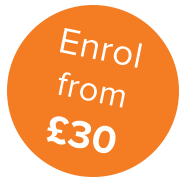 Earth Mysteries – Divining the Land
By successfully completing this course, you will:
Gain knowledge in Earth Mysteries
Be awarded the New Age Foundation Certificate in Mantic Arts
You can study this course from the comfort of your own home; in your own time and at your own pace; with helpful support and encouragement from our friendly tutors.
Course overview
Earth mysteries is a fascinating subject which encompasses the ancient art of dowsing and divining the land for ley lines, earth energies, global grid systems and mysterious harmonic frequencies. Our ancestors skilfully incorporated these subtle energies into ancient sites such as stone circles, burial mounds, archaic temples and medieval churches and cathedrals.  However, as this course will reveal, these ancient principles can be applied to our modern daily lives by the detection of invisible geodetic energies in our homes and workplaces.  You will be encouraged to undertake a series of dowsing exercises in order to gain a practical insight into the location and tracking of these powerful energies, and the measures which can be taken to create a harmonious vibrational level.
Syllabus
Practical training
No practical training is required to complete this course.