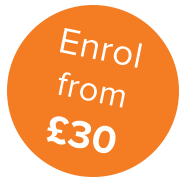 Dream Analysis
By successfully completing this course, you will:
Gain knowledge in Dream Analysis
Be awarded the New Age Foundation Certificate in Mantic Arts
You can study this course from the comfort of your own home; in your own time and at your own pace; with helpful support and encouragement from our friendly tutors.
Course overview
From the sleep temples of Ancient Babylon and Egypt to the consulting rooms of today's Counsellor and Dream Analyst, people have looked for interpretations of their dreams.  In this course you will learn about the different types of dreams and discover how to interpret them.
Syllabus
Practical training
No practical training is required to complete this course.