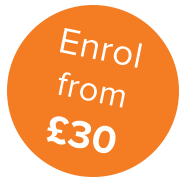 Dragon Magic
By successfully completing this course, you will:
Gain skills and knowledge in Dragon Magic
Be awarded the New Age Foundation Certificate in Mantic Arts
You can study this course from the comfort of your own home; in your own time and at your own pace; with helpful support and encouragement from our friendly tutors.
Course overview
Dispel the image of the dragon as a fire–breathing maiden–munching monster which is defeated only by a 'Knight in shining armour'. Dragons have been historically thought of as magical creatures with great wisdom and are often known as the 'Ancient Wise Ones'. In this course you will learn about summoning and working with Dragon Power to effectively change and improve every aspect of your life.
Syllabus
Practical training
No practical training is required to complete this course.