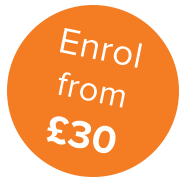 Dog Obedience Trainer
Level: Practitioner QLS level 3
By successfully completing this course, you will:
Gain skills and knowledge to become a Dog Obedience Trainer – graduates of this course can also obtain professional liability insurance
Receive the Certificate of Achievement at QLS Level 3*
Become a Registered BSY Dog Obedience Trainer
Be awarded the professional BSY Diploma
Be eligible to become a member of AHCP (Association of Complementary Practitioners)
You can study this course from the comfort of your own home; in your own time and at your own pace; with helpful support and encouragement from our friendly tutors.
Course overview
An owner will often bring his dog to obedience classes as a last resort before giving the dog away, and his biggest mistake is to misunderstand canine communication. Once we can recognise the reactions and behaviours of dogs we can eliminate most, if not all, of their problems. The course is designed to provide the knowledge required to become a professional Dog Obedience Trainer, but is also well-suited to any dog owner who would like to encourage good canine behaviour within his own household. The student will learn the requirements of effective obedience training, for handlers and dogs alike. Having understood the principles of motivation and how to work with groups, the student will then learn how to construct appropriate training programmes.
Syllabus
Practical training
No practical training is required to complete this course.