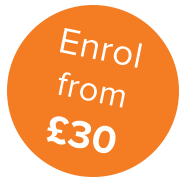 Dog Grooming
Level: Practitioner QLS level 3
By successfully completing this course, you will:
Gain skills and knowledge to become a Dog Groomer – graduates of this course can also obtain professional liability insurance
Receive the Certificate of Achievement at QLS Level 3*
Become a Registered BSY Dog Groomer
Be awarded the professional BSY Diploma
Be eligible to become a member of AHCP (Association of Complementary Practitioners)
You can study this course from the comfort of your own home; in your own time and at your own pace; with helpful support and encouragement from our friendly tutors.
Course overview
This course will provide an excellent foundation of knowledge for those wishing to work as a professional dog groomer. It will also be ideal for those wishing to learn to groom their dog at home.The course explores the equipment required for grooming, different coat and breed types, grooming techniques and applications such as bathing, brushing, clipping and trimming.
Subjects also include the basic external anatomy of a dog, the identification of common illnesses, the contraindication of treatments and evaluation of risks to both groomer and dog.There will be also be guidance on what to do in emergencies, maintaining dogs' teeth, claws, eyes and ears, the preparation of dogs for shows as well as the exploration of employment possibilities.
Syllabus
Practical training
No practical training is required to complete this course.